Do you like to play golf? Then you need to have the right apparel to play your best. You should choose a golf apparel in which you can move freely and easily. If you want to do well in this sport, it is necessary to have a good swing. In addition, you also need to look like a professional golfer.
As fashion has made its way in golf apparels, you need to look trendy. Fortunately, there are multiple styles to choose from. Women's golf skorts, shorts, and skirts come in a wide range of lengths, varying from above the knee and shorter.
In some courses, there is a dress code to follow. You need to consider this while purchasing golf apparels. Also, take account weather and purchase what is comfortable to wear in different weather conditions.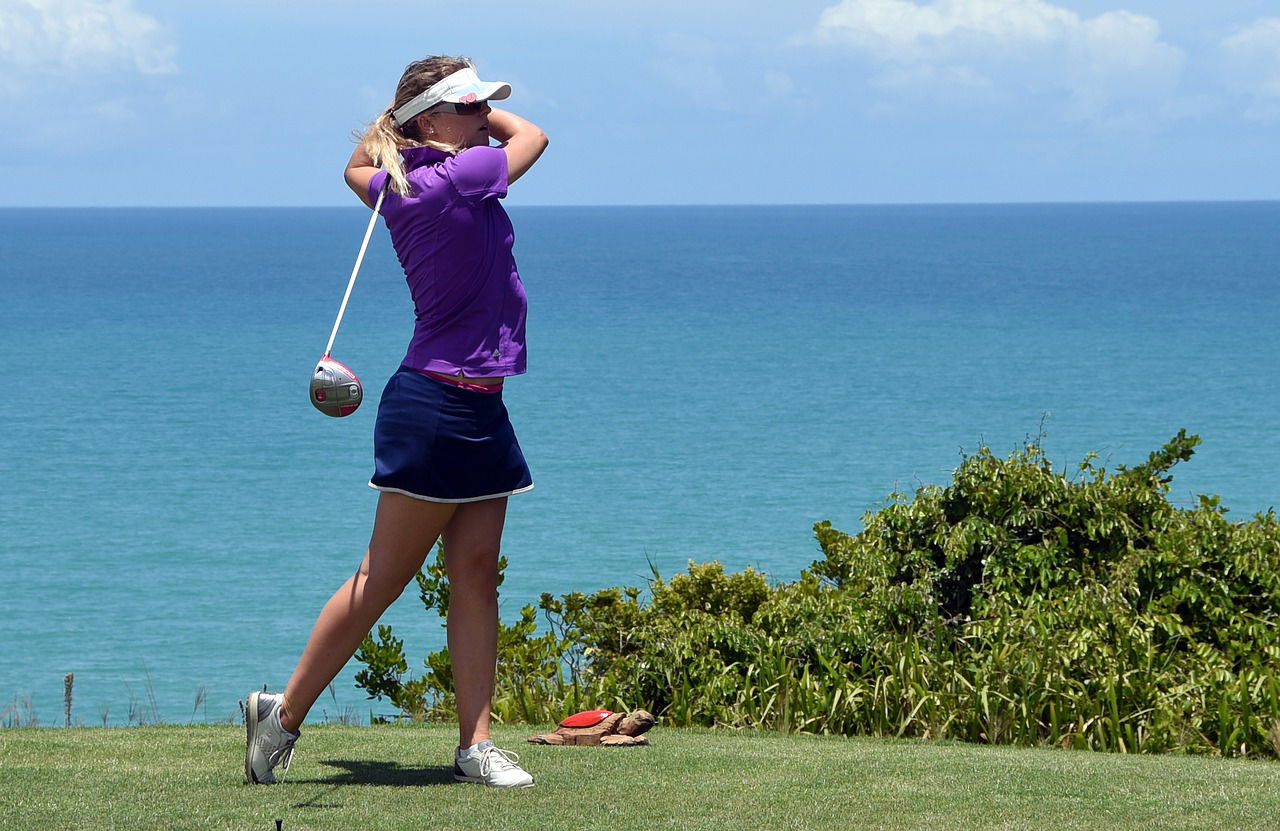 Let us see the choices for golf outfits.
Pants, shorts, skorts, and skirts
From full length to ankle length pants, cargo, crop, capri, there are a variety of pants to choose from. Golf apparels are typically water and wind-resistant and are manufactured from moisture-wicking materials to keep the player cooler.
Shorts, skorts, and skirts are ideal choices for summers or any hot weather conditions. There are different lengths to choose from in all these options. Bermuda shorts, printed tournament shorts, stretch twill, are other preferred alternatives. Skorts typically look like skirts but are provided with shorts underneath, making it breathable and stretchy. These properties make skorts one of the popular choices among ladies golf apparels.
Belts and socks
You need a good quality of socks that can readily absorb moisture and keep your feet cool, dry and breathable. They also come in a range of length, varying from no-show to knee high. For additional comfort, they are padded in specific areas.
Belts are another much-needed accessory which also helps you look stylish.
Jackets and outerwear
Jackets and pullovers protect from sunrays, winds and other weather conditions. Provided with hood or different zipper lengths, they are preferred choices for many golfers. Sleeve lengths also range from sleeveless to full length. Most jackets, outwear and hoods are made of wind and water resistant. You can also invest in a raingear if you wish to repel wind and rain.
Comfort is the first thing you should consider while purchasing golf apparels. Hope this quick guide helps you find the perfect golf wear.